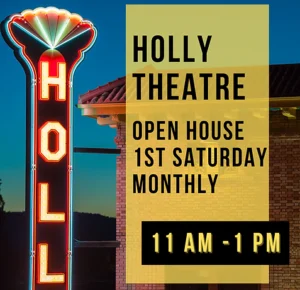 This week's meeting gave us an inside look into the Holly Theater's Past, Present, and Future! In 1930 The Holly was one of the most ornate and luxurious buildings in the town when it opened to great acclaim. The Holly closed its doors in 1986. Do you remember seeing a show there during it's time? I know I do.
Today, the Holly Theatre restoration is a project of Jefferson Live — the division of the JPR Foundation responsible for the restoration and operation of Redding's Cascade Theatre. The goal;
PRESERVE a nationally recognized landmark
ENTERTAIN by bringing new options to the Valley
REVITALIZE by adding $3.2 mil annually to Medford & Rogue Valley economy and supporting 106 full-time jobs in the neighborhood.
The future The Holly Theater will be restored to its original glory and will be the largest indoor theater venue from Eugene to Redding.